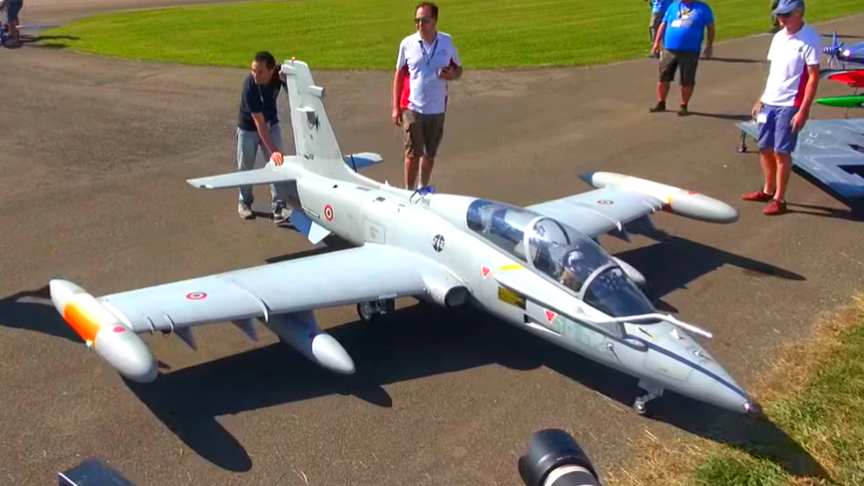 The Aermacchi MB-339 is a military jet trainer and light attack aircraft designed and manufactured by Italian aviation company Aermacchi,the airplane is also flown by the legendary Frecce Tricolori arcobatic display team.
Here we have a giant RC replica of the Aermacchi MB-339A Frecce Tricolori, which comes in a scale of 1/2.4 with a wingspan of 4.3m powered by two Jet Italia 270 turbines with a take of weight of 67,00 kg. The pilot of this airplane in this video is Leonardo Scardigli.
The airplane has all panel lines, hatches and all rivets were engraved in the model. It contains many scale details. The model airplane is blue painted in mold, all bulkeads are glued in the airframe, all control surface are hinged.
It also has heavy duty electric retract with suspension, beautiful wheels with electric brakes are also installed.The 2l fuel tank system is also installed and plumbed.The details on the fuselage makes this RC airplane super in this class of model in the world.
Event: Jetpower 2019 Donauwörth-Genderkingen Germany in September 2019
Model: Aermacchi MB-339
Pilot: Daniel Socionovi
Scale : 1/2,5
Wing span : 4,55 m
Length : 4,40 m
Weight : 67,00 kg